Greetings!
We are excited to announce the latest project we have been working on all this time, They Are Billions!
What kind of game is They Are Billions?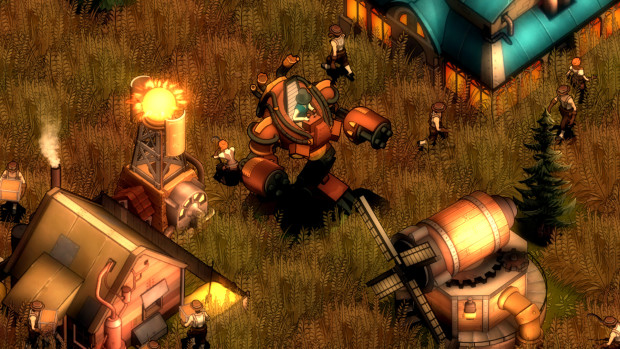 Imagine a world devastated by billions of infected humans after a zombie-like apocalypse. You must build colonies for the few surviving humans. The colonies must defend themselves against swarms of the infected that roam the world using retro technology because all knowledge has rewound back to that of similar to the XIX century.
They Are Billions is a strategic game where you build colonies and armies and manage resources. As with Lords of Xulima, there is no single game as the main inspiration. It shares aspects from the classic RTS like Starcraft, city building and resource management like Anno or Age of Empires games, army management and tactics like war games, and even some tower defense games. Combined, you get a unique playstyle, just like how Lords of Xulima was.
Technology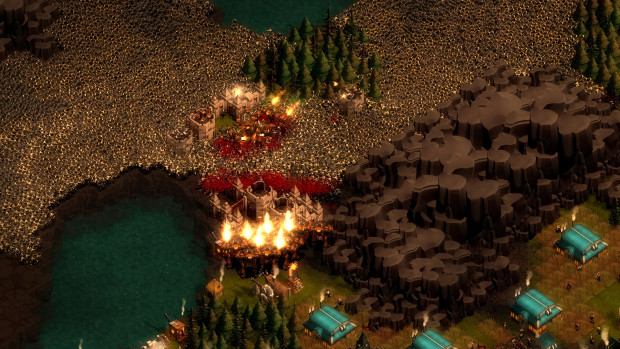 Our main goal with this game was to simulate a realistic scenery of a zombie-apocalypse. We have worked hard to evolve our old Lords of Xulima game engine to become an ultra-performance machine. The engine can move up to 20,000 units simultaneously smoothly. And every unit has their own AI and personality. The infected have a natural behavior: they react to sound and activity, they watch what other infected do, and share their tension and feelings like a swarm. Just imagine, when you start a new game and begin to build a colony, the world generated already has thousands of infected roaming.
We want the player to feel that oppressive atmosphere, feel the colony is surrounded by thousands of infected, and consider that every step to expand the colony to reach a new resource or to grow the colony can be lethal. Combine that oppression with the constant fear that it only takes one infected to break into the colony and cause the infection to spread exponentially.
As you already know, we love hardcore games. They Are Billions in this regards is similar to Lords of Xulima – it has a lot of depth, is fairly easy to play but very difficult to master. We are sure that LoX fans will love it, give it a try!
Follow the development on Steam.
See you soon!